SEALING MACHINES FOR EVERY REQUIREMENT

You can contact us by telephone on
+49 (0) 6172 489870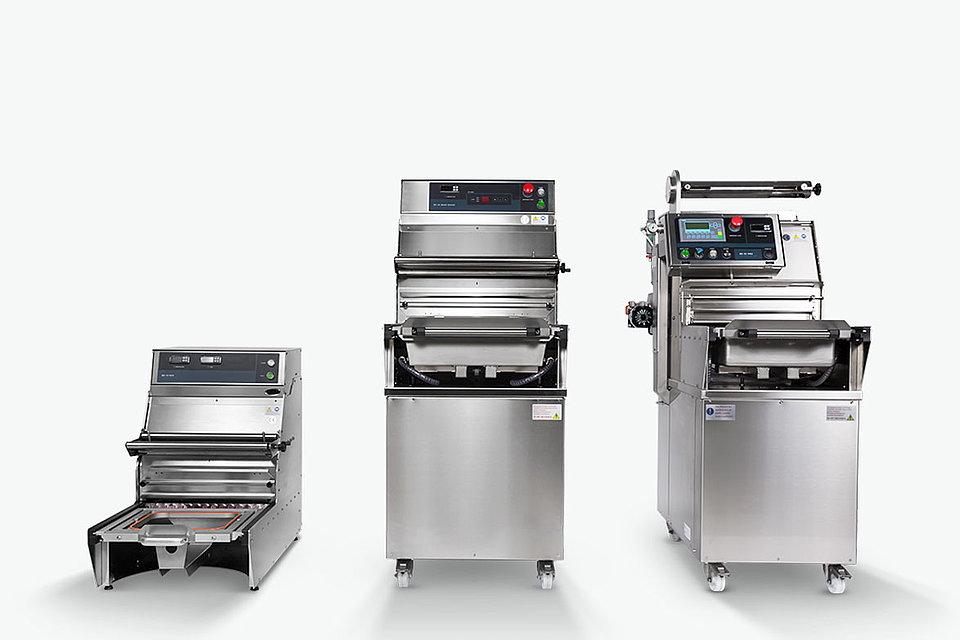 The tray sealers from BS Verpackung are suitable for a wide range of application areas. We generally specialise in commercial applications and we can offer you possible solutions for the following areas: Meat, catering, food retailing, fish, pasta, pasta products and much more. We will be delighted to assist you in finding the right tray sealer for your application, either over the telephone or by arranging a personal appointment.
BS Verpackung offers the maximum selection of different models. The semi-automatic sealing devices create a vacuum in trays and seal them while using a protective gas. We can offer ideal solutions for an attractive packaging design with increased shelf life for meat, fish, antipasti, vegetables or pasta.
Get an overview of our different machine categories:
It is possible for you to describe your request during a phone call. During this process we will attempt to find out which sealing machines are best suited for your application. The interaction of packaging performance as measured by cycle time and tray quantity are of crucial significance here. We will be pleased to use a capacity calculation to establish optimum economic efficiency.
Once we have analysed your requirements, we will suggest an appointment for you to visit our premises. This will make it possible for you to see a demonstration of the ideal sealing device.
You can contact us by telephone on: +49 6172 489870. We look forward to hearing from you!