Tray Sealers

Industrial tray sealers with BS Verpackung
Order here: +49 (0) 6172 489870.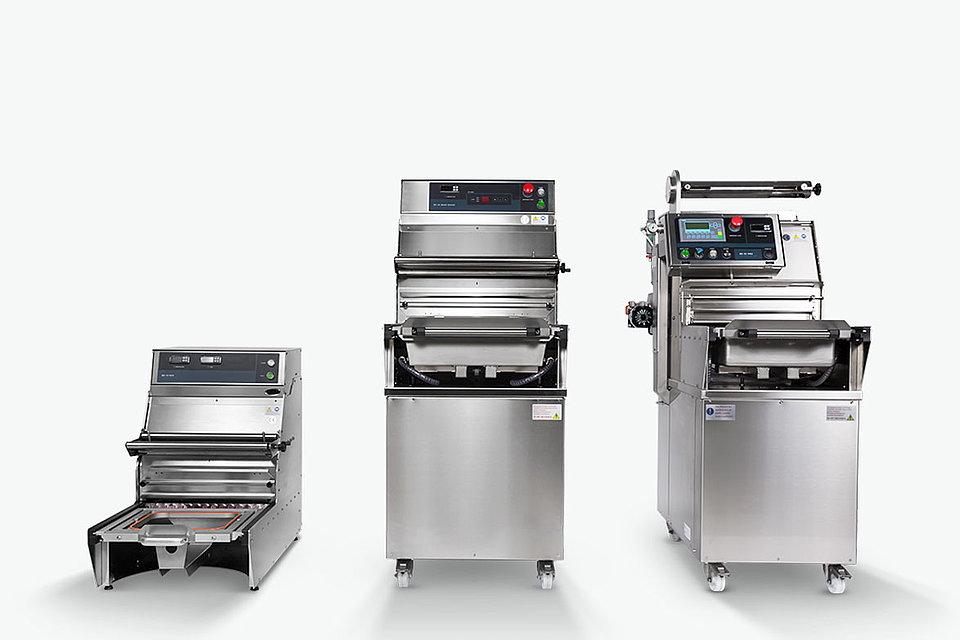 Tray packaging with BS packaging machines
Hygienic tray packaging guarantee freshness and a long shelf life for different areas of application.
Pack up to 12 trays per cycle with our automatic tray sealers. You can cover a wide range of different tray formats thanks to the quick-change frames.
The sealing machines from BS Verpackung are suitable for a wide range of application areas. We generally specialise in commercial applications and we can offer you possible solutions for the following areas: Meat, catering, food retailing, fish, pasta, pasta products and much more. We will be delighted to assist you in finding the right tray sealer for your application, either over the telephone or by arranging a personal appointment.

You can contact us by telephone on +49 6172 489870