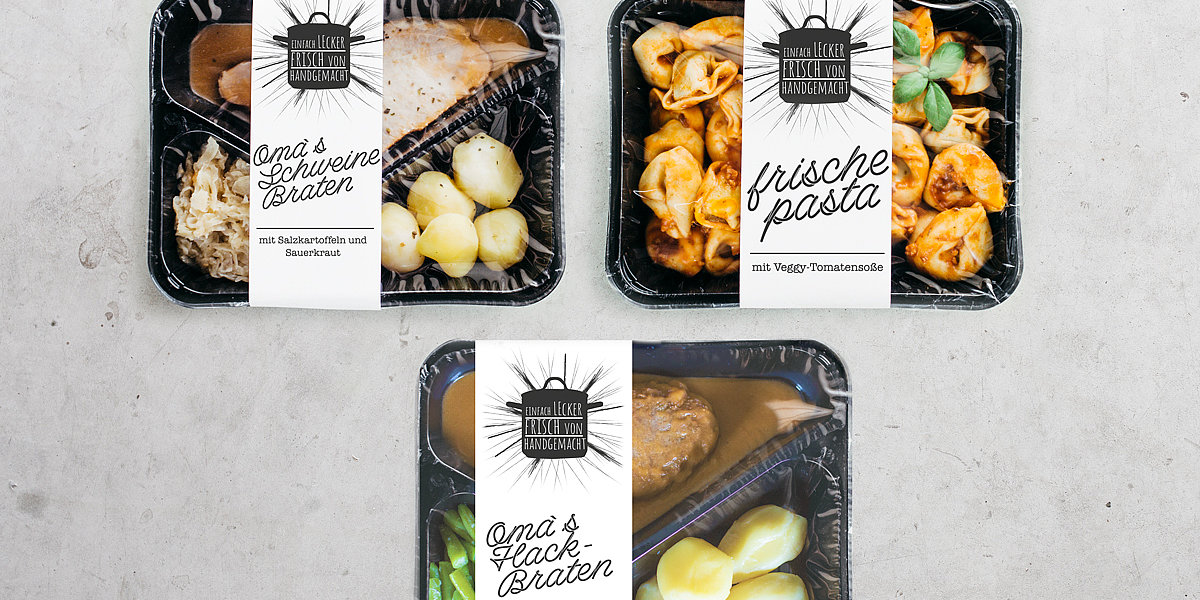 Marks:
The packaging concept with CPET trays can be used extremely widely, for both hot and cold products.
The trays are temperature resistant from -40 to +220°C, unbreakable, grease resistant, cut resistant, gas tight and suitable for use in convection ovens and microwave ovens.
From the freezer compartment straight into the oven thanks to CPET.
suitable for: